Jagna Calamay Industry Tour
Jagna is known as the "Calamay County" of Bohol and is famed for the production of the finest Calamays in the province.
Jagna Calamay Industry Tour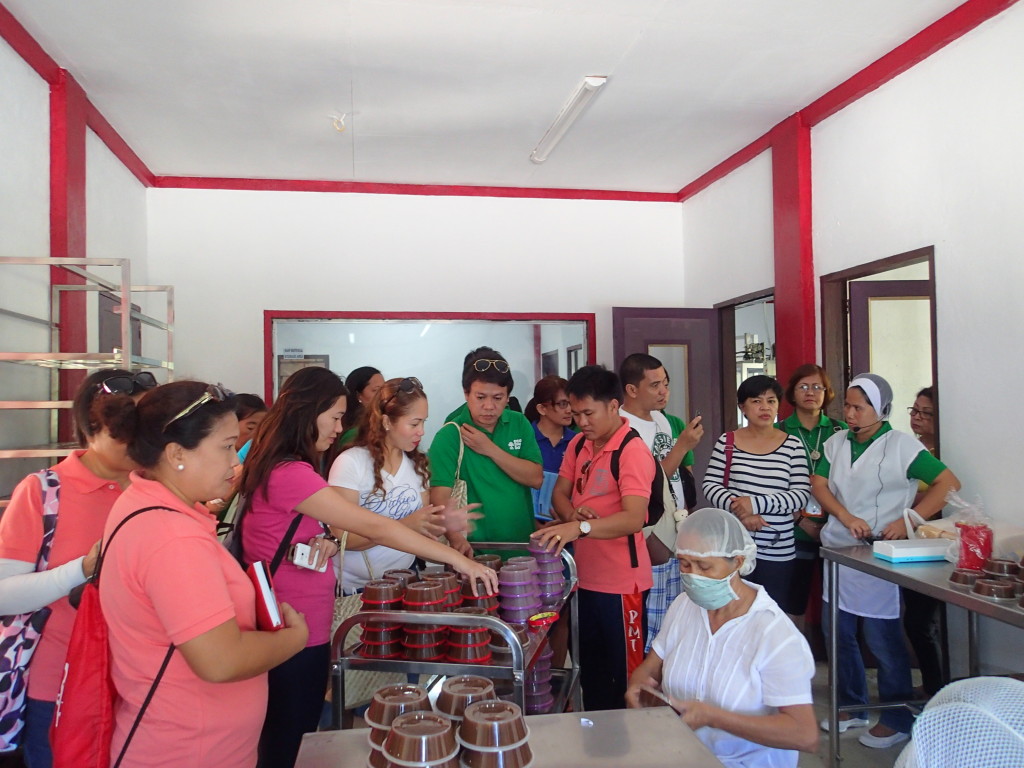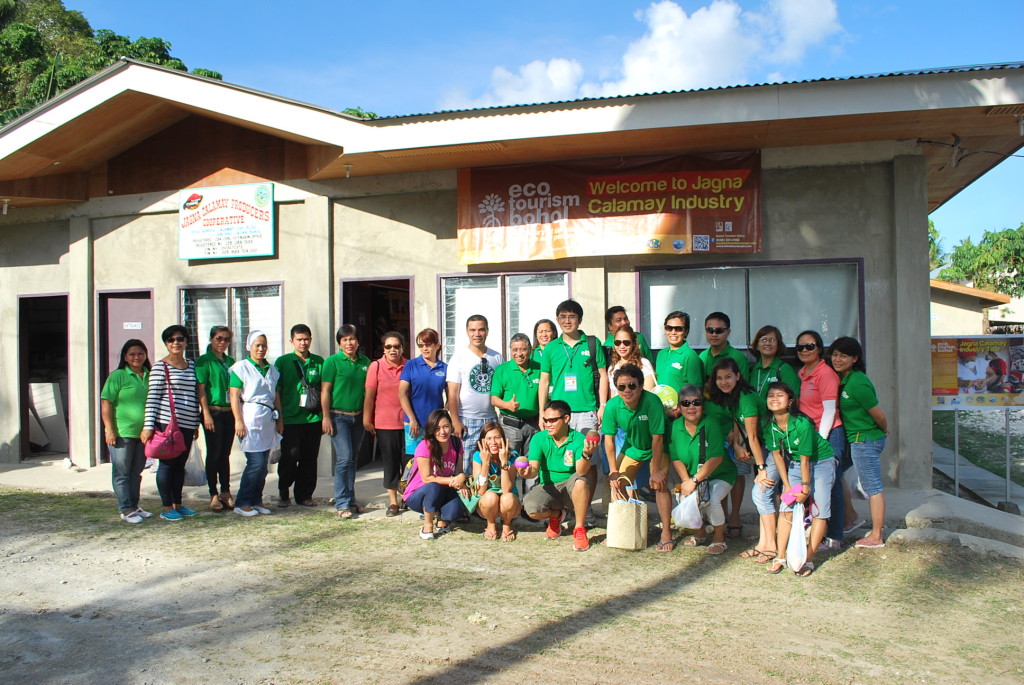 Jagna Calamay Industry Tour
Calamay, sometimes called "kalamay" is made from well-milled glutinous rice mixed with coconut milk and sugar. It is the signature delicacy and pasalubong from Bohol. One of the island's most iconic images, that brown spoke-shaved coconut shell with a red band.
Great as bread spread, calamay is also perfect scooped from the shell into your mouth. From locally harvested glutinous rice, pounded and ground in stone mills before cooking in the freshest coconut milk, over low fire, calamay tells the travails of sacrifice. It could be the constant stirring, or the cooks' tireless dedication which rewards it with its sticky consistency and sweetness.
Calamay is not only about the land's bounty; but it also encapsulates in a shell: industry and dedication that has cemented the Boholano. Surviving through heat and sweat, cooks still stick a smile when pouring the thick paste into the coconut shells. Rev. Fr. Mariano Gutierrez, OAR incidentally taught the art of making calamay to the people of Jagna. while he was still parish priest of Jagna from 1825 until his death in 1855.
According to a report, the calamay industry has been giving the members of Jagna Calamay Makers and Vendors Association (JACAMAVEA) enough income to bring food to their tables.
Established in the 1900s, JACAMAVEA is the first organization formed for the calamay makers in Bohol. Its counterpart, Jagna Calamay Makers Cooperative (JACAMACO) was formed when the calamaderas decided to go into lending. The organization is comprised of 70 members, 66 of which are women.
Address

Can-upao, Jagna, Bohol

How to Get There

Van – 100/hd

Bus – Regular P60.00

Bus – (Aircon) P 80.00

Schedule

Open – 9:00 a.m.-6:00 evening on daily basis (including Saturdays & Sundays)

Tour Fee

25 pesos

What is included in the Price?

Entrance fee

Precaution Statement

It is allowed for all ages20-30 maximum of allowed individualMaximum time will be 30 mins. for the tour

What to wear?

No dress code

What to bring?

Tourists could bring their cameras

Souvenir Items

Home made noodles made up of malunggay, Virgin coconut oil, Powdered Ginger, homemade cookies, ubi calamay, corn chips, etc.

Does the eco-tour accept bookings?

Yes, tourists need to book first in advance prior

Contact Person

Contact Number

E-mail

Ms. Elizabeth O. Balaba

09395976316/ (038) 531 – 8005