Balay sa Humay Learning Experience Tour
Quaint-looking with its grass roof and bamboo facade, Balay sa Humay takes travelers back through time by bringing them to the rich past of Filipino rice (humay) culture. Made of indigenous materials such as cogon, nipa, bamboo and lumber, it's the perfect tapestry to learning of such a deeply-rooted tradition. Local flora in the surroundings serves to further welcome visitors.
Balay sa Humay Learning Experience Tour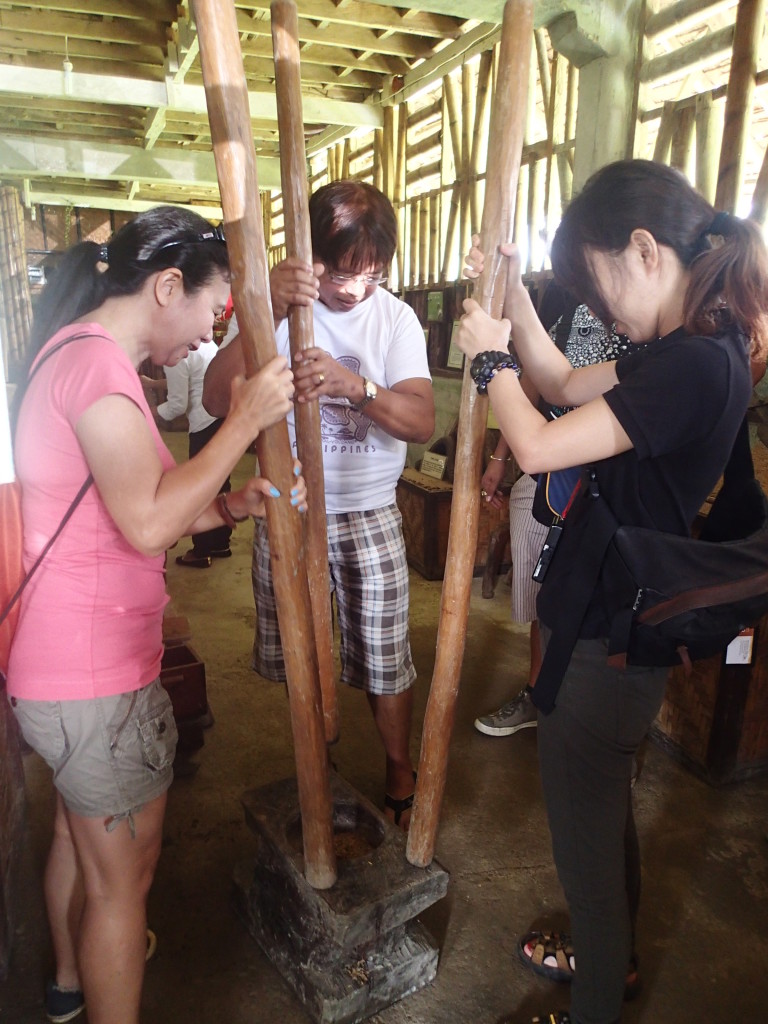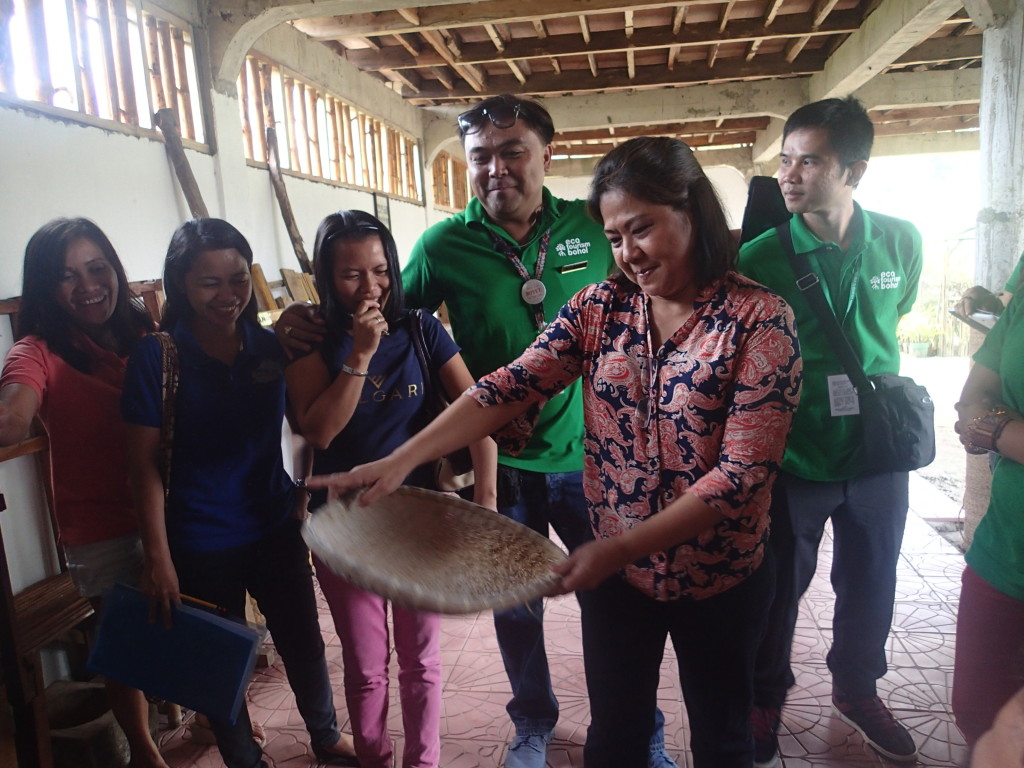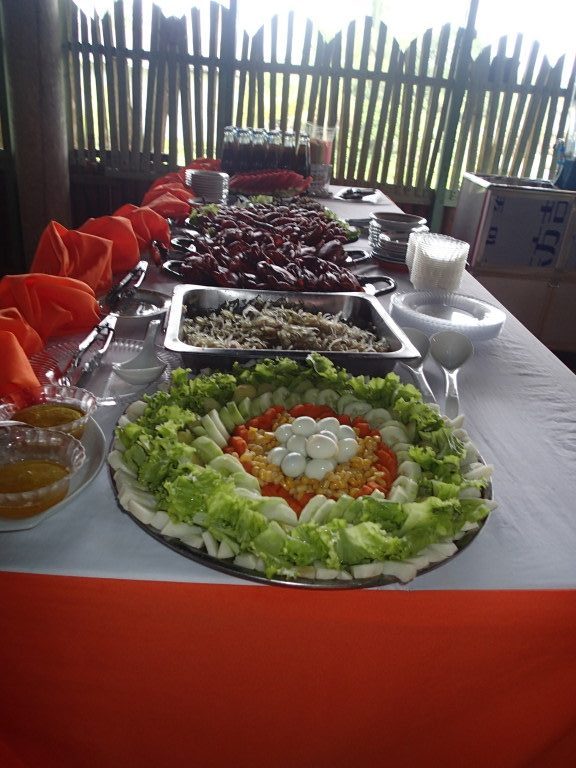 Balay sa Humay Learning Experience Tour
It's no surprise that the grounds include even more plants as Balay sa Humay actively promotes organic rice, as well as supporting local plant products. The facility is just a few minutes away from the Soil and Water Conservation Foundation which highlights organic vegetable gardens and a greenhouse.
Together, the Balay sa Humay Learning Experience Tour is a great complement to any curious visitor's exploration of Batuan culture and nature, in general.
One of the eco-tour's components showcases many rice varieties. Part of the foundations of local rice culture, "lubang" takes front and center stage as the endemic sturdy upland rice variety. Visitors will find a treasure trove of trivia on rice and its role in natural and cultural history as they check out the exhibits. The rice museum displays a collection of objects of scientific, artistic and historical importance.
Guides are also there to demonstrate techniques used in traditional rice production. Old farming methods involved using rotten rice stalks and methods like pest control was done manually. For the more adventurous, interested visitors can wade in the rice fields and try their hand at actual rice planting and harvesting and  get the chance to get up close and personal with a golden era.
As the tour revolves around a culinary staple, it's only fair that the Balay sa Humay Learning Experience Tour caps off with a hearty lunch. The meal features organically grown food and of course, the best rice. As experience is the best teacher, you get first-hand experience of traditional rice farming practices on this tour — from the pounding, grinding, winnowing and threshing.
As the only locally based rice museum in the country, Balay sa Humay gives travelers a unique look into the natural and cultural history of Batuan, a slice of Bohol. The tour venue also features a souvenir shop that showcases local handicrafts and supports the Batuanon's handicraft industry.
If you have an appetite for knowledge and good food, come hungry on this ecotour!
Address

Pob. Sur, Batuan, Bohol

How to Get There

By private car or public transportation (fare for public transpo is P50 and for van, P80.00)

Schedule

Monday to Sunday

Opening time is 8:00 a.m.

Closing time is 5:00 p.m.

Tour Fee

The package price is P300.00/person for groups up to 20 pax. Make sure to book 2 weeks in advance and confirm 5 days prior to visit

For individual visitor the entrance fee is Php30/person

What is included in the Price? 

Includes lunch (Eat all you can of organically grown food), entrance fee. tour guiding and demonstration

Precaution Statement

There is no age limit and height specification for the visitors. Even children in the preschool and senior citizens can come and see the exhibits, as well as experience the traditional ways of producing rice. and savor the organically grown food at the Balay sa Humay.

The Training Center of the Balay sa Humay can accommodate as many as 500 persons while the Cottages and dormitories can accommodate as many as 40 persons. In the demonstration aspect, there are four local tour guides. Each tour guide can entertain as many as 10 to 15 visitors.

The Eco-tour is about 20-25 minutes and lunch from 15-20 minutes or a total of 40 minutes.

What to wear?

Any attire will do

What to bring?

Visitors do not need to bring anything but if they want to experience wading in the rice field or planting rice or harvesting rice, then they need to bring extra clothes.

Souvenir Items

In the Souvenir Shop, there are handicrafts as magnetic wooden tarsier, key chains, fashion jewelries made up of coconut shell or wood, native bags, wooden mortar and pestle, wooden vase of different sizes, T-shirts with different designs as tarsier, chocolate hills; wooden fork, spoon, plates,organic rice (black rice, red rice, pink rice, white rice, white glutinous rice, black glutinous rice)

Other Important Info

The Balay sa Humay serves organically grown food on an Eat All You Can basis or by order

Does the eco-tour accept bookings?

Yes, the Balay sa Humay accepts bookings, at least two days before the visit.

Contact Person

Contact Number

E-mail

Analine C. Anunciado

(038)533-97-03