Hinagdanan Cave
The Hinagdanan Cave, meaning "Laddered" in Cebuano, is one of the many wondrous caves in the island province of Bohol. The cave was accidentally discovered by a farmer; while clearing his land he found 2 holes, curious, he dropped a stone and heard a splash. He built a ladder "hagdan" and was able to access the cave and find its hidden beauty, thus the origin of the name Hinagdanan.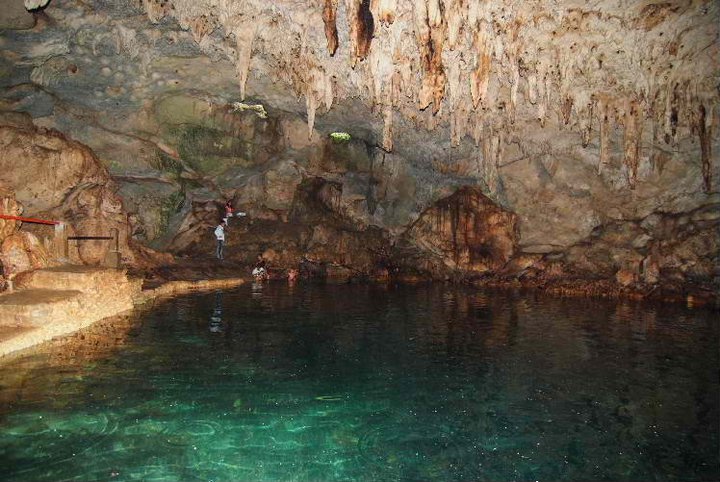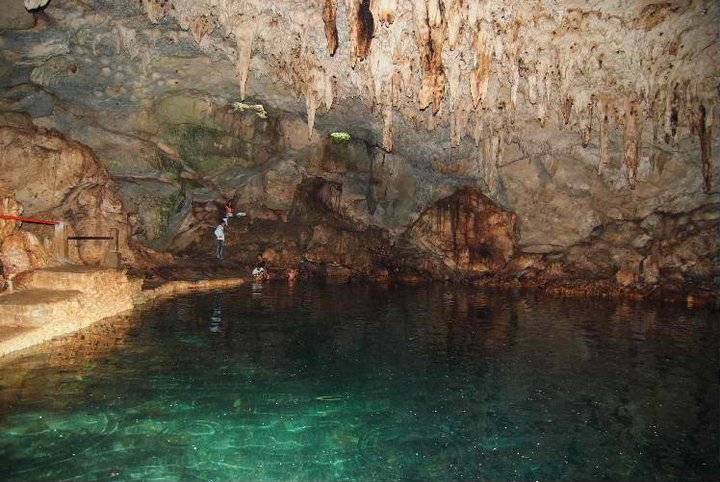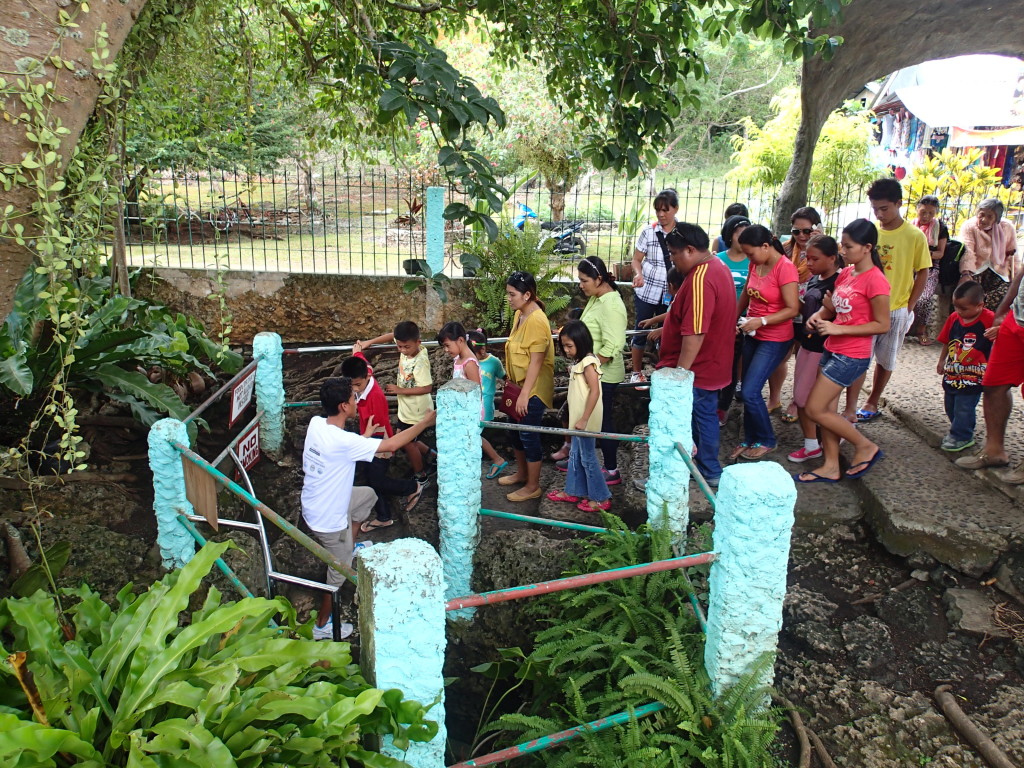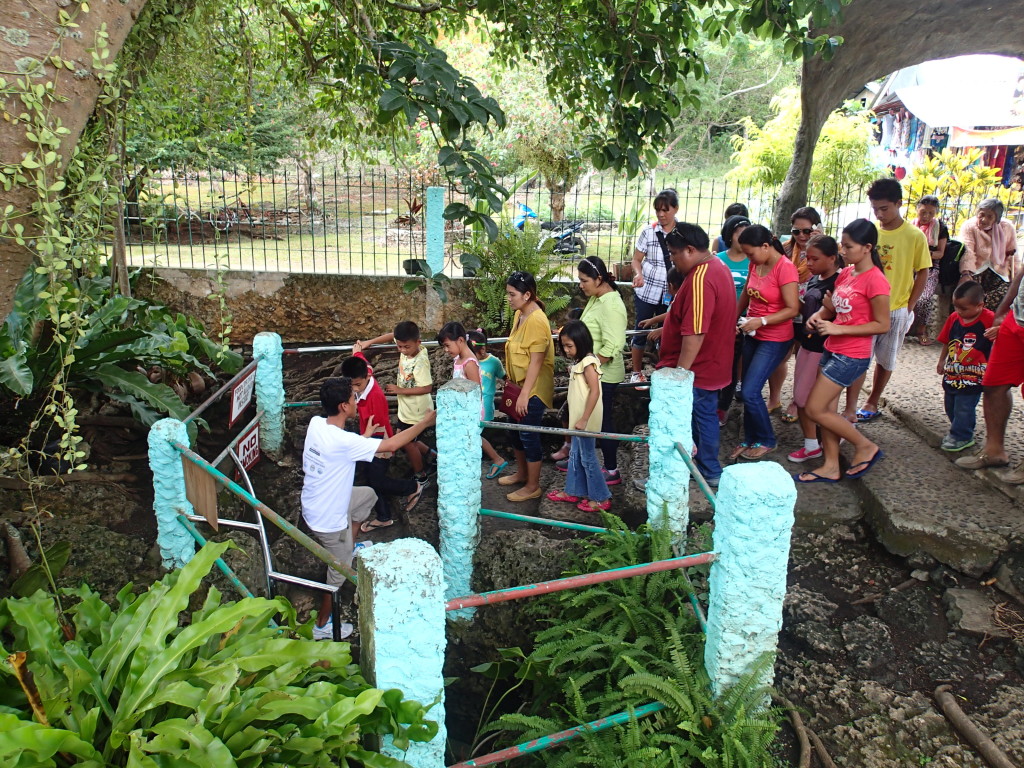 Aside from its awe-inspiring natural beauty, Hinagdanan also holds a bit of history from the Second World War. The cave was once used as a hideout by the locals to escape from the Japanese Imperial army, but unfortunately they were still found.
The cave's entrance, which leads to a cavern that is less than a hundred meters long, can only be entered one at a time. The slimy and smooth friction on the walkway is caused by the cave's natural water droplets. 
Hinagdanan is a karst cave which means it is made of limestones. Boasting several stalactite and stalagmite formations parallel to each other and a fresh water lagoon that is about 10 to 12 meters deep.
Due to its growing popularity, restaurants and souvenir shops have also opened close to the cave, so tourists and locals alike can enjoy a nice meal before or after their swim. After enjoying your trip to Hinagdanan, you can also check out other tourist spots near the area, such as the Dauis Church, Bikini Beach, or Bingag Beach.
Address

Bingag, Dauis, Bohol

How to Get There

Jeepney fare: 9 pesos

Schedule

Opens from 7:30 a.m up to 6:00 pm. (include the day, e.g Monday – Friday or Weekends only, 8:00AM -5:00 Pm)

Tour Fee

Entrance fee of 25 pesos




Bathing fee of 100 pesos

What is included in the Price?

Viewing the cave with volunteer tourguide.

Precaution Statement

The cave accepts 50pax/30 minutes as carrying capacity.

What to wear?

Flat shoes and slippers

What to bring?

Camera

Souvenir items

There are 17 souvenir shops in the area.

Other Important Information:

The cave is about 100 meters long and beautiful rock formations, stalactites and stalagmites stick out from the ceiling and floor of the cave as though trying to meet each other.




Path length from entrance to end 28 meters




Estimated area of the path is 56 square meters.

Does the eco-tour accept bookings?

No

Contact Person

Contact Number

E-mail

Christopher B. Nistal

502-3040