Tree Planting for Legacy Experience Tour
Bringing to mind its famous icon, Bohol is ideal for many a wide-eyed wanderer with its rolling hills and lush flora-filled landscape. Well aware of the island's wealth, the people behind the Bohol Biodiversity Complex (BBC) take travelers beyond sightseeing and into environmentally-friendly and fun activities with its Tree Planting for Legacy Experience Tour.
Tree Planting for Legacy Experience Tour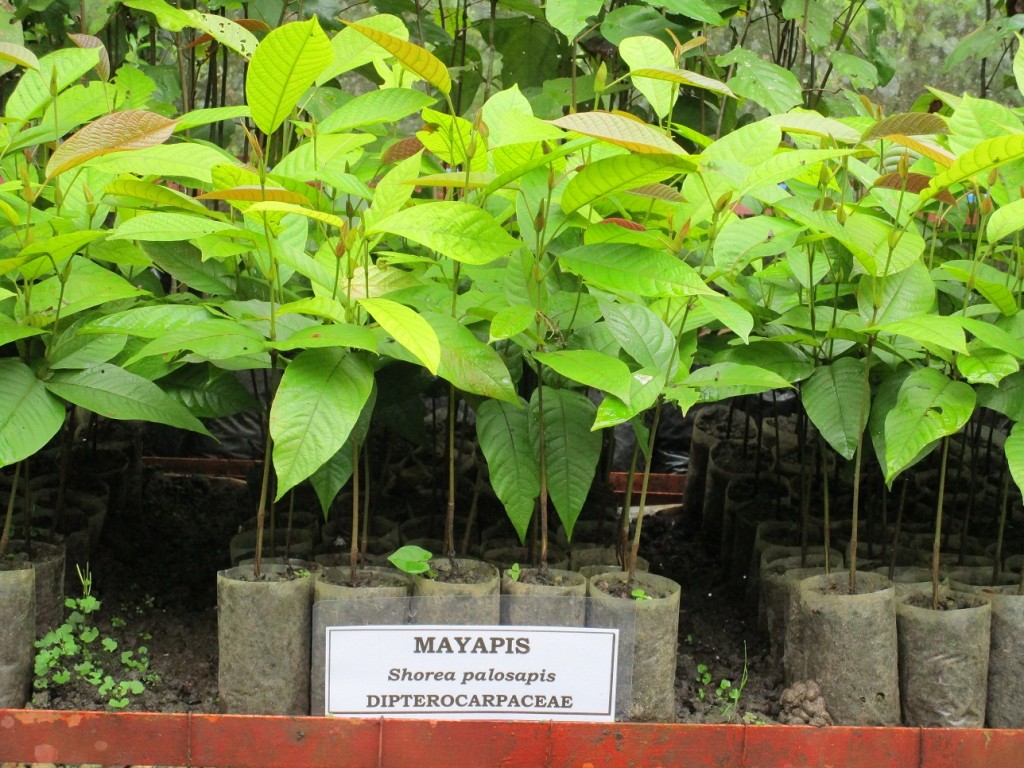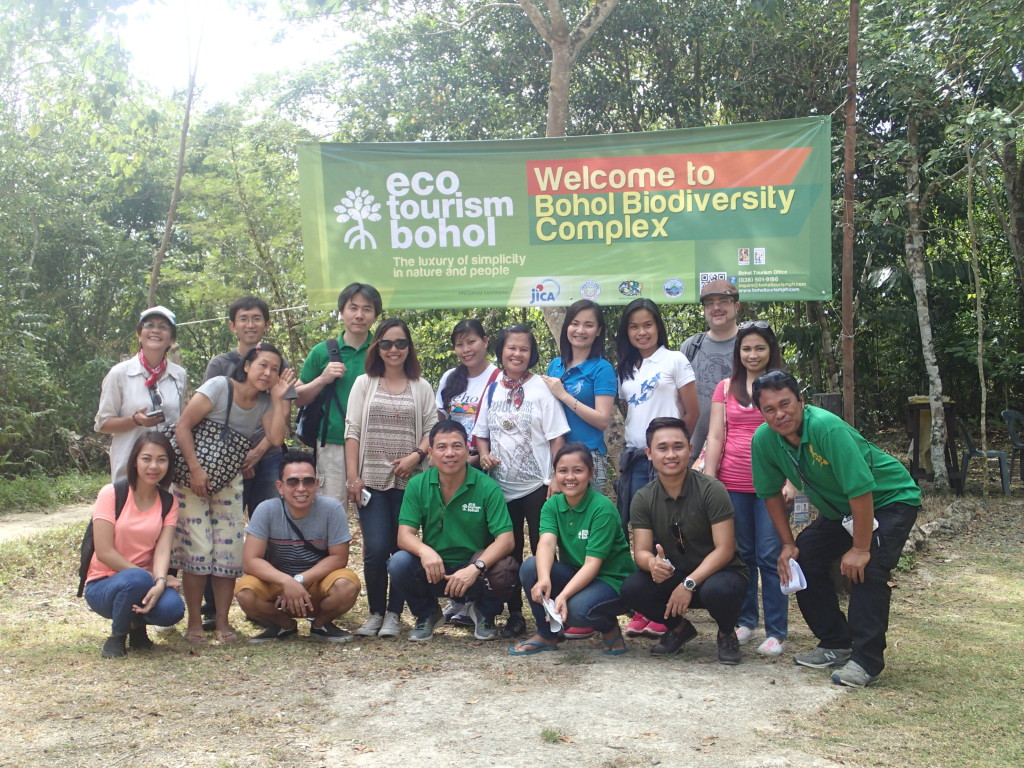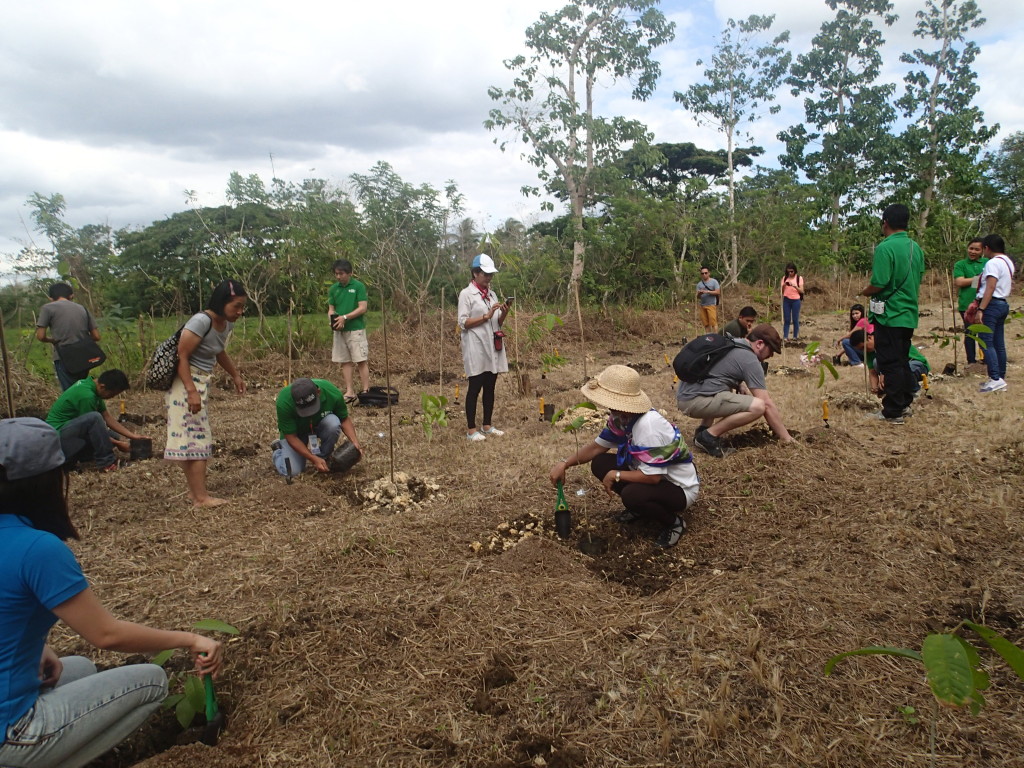 Tree Planting for Legacy Experience Tour
The facility and this eco-tour is the fruit of the Bohol Environment Code of 1998, which had the provincial government and the DENR sharing the responsibility of protecting and conserving Bohol's amazing plant and animal species, particularly its endemic tree species.
Perfect for the nature lover and the environmentally-conscious, the tour lets everyone join and pitch in the efforts of restoring the breathtaking forests of Bohol. The complex serves as the best starting point as it showcases various endemic tree seedlings and continues to raise awareness and conservation concerns among both locals and tourists.
Visitors get to take in the breathtaking view while they participate in the greening program, all in the name of bringing back the glory of Bohol's diminishing biodiversity. If you enjoy the great outdoors, you will love this chance to reconnect with nature!
Surrounded by 1.2 hectares of rainforest, the Bohol Biodiversity Complex has no shortage of activities. The facility houses a training center, organic vegetable gardens, a greenhouse, vermi-composting facility, farm animal sheds, reforestation area, Karst trail, gene bank, and a dipterocarp mini laboratory. Of course, there are also lodging quarters for anyone keen on lending a hand to sustainability and tackling all the BCC has to offer.
The sprawling grounds makes it ideal as a camping ground or a picnic site. You can also take the time to take some selfies to make the trip even more worthwhile.
Whether you're going solo or traveling as a group, the ecotour's highlight is undoubtedly tree-planting. The entire exercise is a great way to proactively support conservation while having fun. The endemic tree saplings are taken care of until they reach maturity.
A unique alternative to the typical Bohol trip, the Tree Planting for Legacy eco-tour is sure to be memorable. Visitors have the chance to leave a "tree for legacy", their very own green thumb mark on the island of Bohol.
Address

Roxas , Bilar

How to Get There

1. By private car

2. By public transport: (e.g. SUV, Jeep, Van, Multicab, Bus, Motorcycle, etc.)

Habal-habal for 20.00 – 30.00/person from Pob., Bilar to BBC, Roxas

Tricycle fot 40.00 – 50.00/trip from Pob., Bilar to BBC,

RoxasPUJ for only 8.00/person from Poblacion, Bilar to BISU along hi-way only

Van (Aircon) for 80.00 per person from Tagbilaran City to BISU Bilar along hi-way only

Fare:
80.00/person from Tubigon to Carmen
40.00/person from Carmen to BISU Bilar

Bus Aircon  : 60.00/person from Tagb. City to BISU Bilar along hi-way only
Bus Non-aircon :   40.00/person from Tagb. City to BISU Bilar along hi-way only

Fare:
40.00/person from Tubigon to Carmen via Clarin
20.00/person from Carmen to BISU Bilar

Standard Fare Rates for Public Transportation

Schedule

Weekdays (Monday to Friday) : 8:00 AM – 5:00 PM




Holidays & Weekends (Saturday & Sunday) : On request basis

Tour Fee

Group Price: Php 1,850.00 / 15 persons (package price maximum of 15 persons)

What is included in the Price? 

Entrance fee

Seedling bigger bags

Name plate laminated label

Corn coffee/bottle of water (included only for group tours)

Note: Price for individual visitor is Php 100.00/person

Precaution Statement

There is no specific age limit for the tourists to experience the eco-tour.




Children can participate in the tree planting activity.




Maximum of number of individuals allowed




A maximum of 15 participants to constitute 1 group in order to facilitate the guiding and knowledge sharing.




How much time is allotted to experience the eco-tour?




A maximum of 1 hour is allocated for the eco-tour. That includes a brief orientation, tour guiding and tree planting activity.

What to wear?

Rubber shoes, sandals
Hat especially during the summer
Long pants if possible
Sweatshirt/long sleeve if possible;

          Note: Useful for the protection against caterpillars that causes skin irritation.

What to bring?

Extra shirt




Hand towel




Hand sanitizer




Insect repellant lotion

Souvenir Items

Souvenir t-shirts:




Size 18 & 20 for 165.00




small, medium, large for 200.00




Extra Large for 220.00

Other Important Info

Fruit-Bearing/native timber seedlings:
For 4"x6" bag: P 10-15.00/seedling;
For 8"x12"/8"x10": P 30-50.00/seedling.

        Note: The price will also vary depending on the kind & quality of the seedlings.)
Specify also if the place offer foods or there is a nearest canteen to buy – if applicable. There are no ready-to-eat food available that can be bought at the Complex but this could be pre-arranged. SWCF partner agency can also cater food and accommodation.

Does the eco-tour accept bookings?

Yes, we accept bookings. You can contact Ms. Rebecca Caliao through landline SWCF (038) 535-9315; email address: boholbiodiversitycomplex@yahoo.com and website inquiries at:


Contact Person

Contact Number

E-mail

Ms. Rebecca Caliao

(038) 535-9315