Loon Built Heritage Tour
Loon Church is dubbed as the biggest church in the entire island of Bohol. The church is dedicated to the patroness of the town, Our Lady of Light ("Nuestra Señora de la Luz"). It was built in the 18th century under the administration of the Jesuits, which was later transferred to the care of the Augustinian Recollects.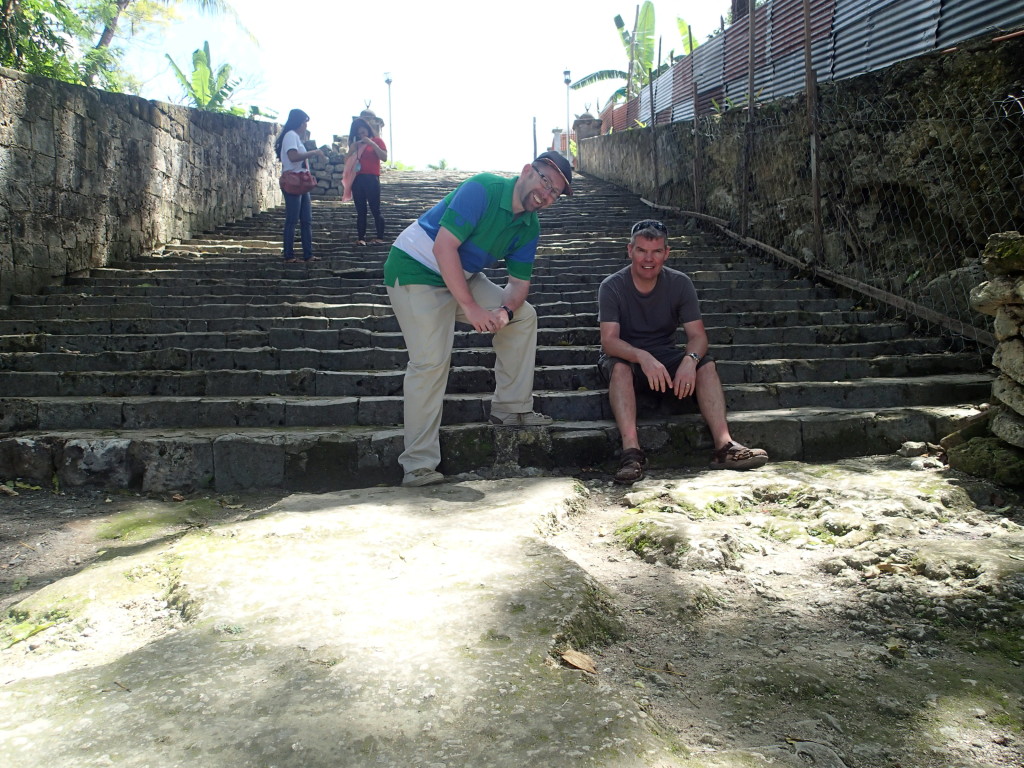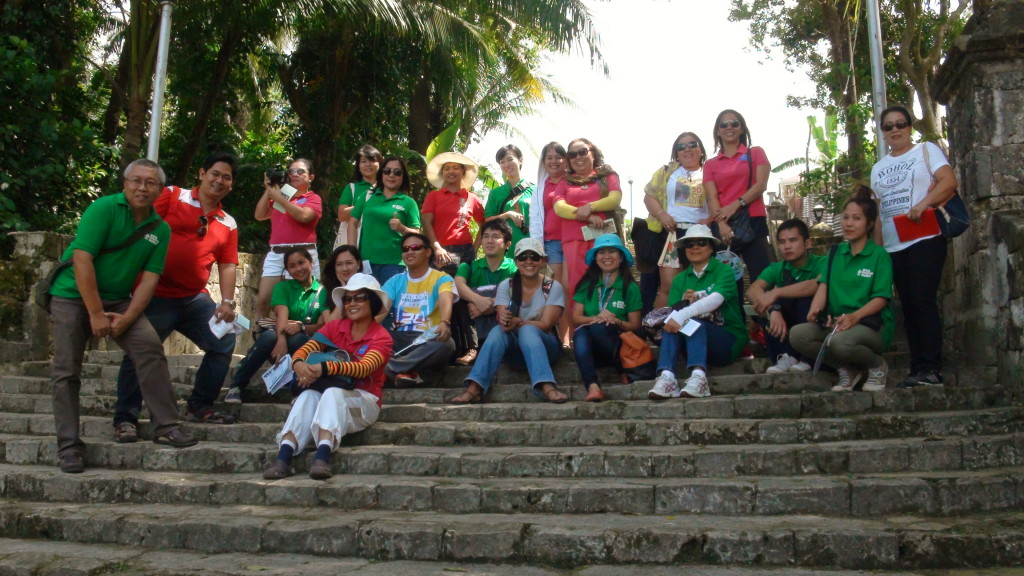 From Loon Church leads a long flight of stairs, which connects the streets of Moto and Napo (the former seat of the town) to the coast of Loon. It is still used as a "short cut" or "gateway" for those who wish to visit the nearby Our Lady of Light Church (going up) and the Sea Port (going down). In 2010, it was declared a National Cultural Treasure by the National Museum.
Back in the old days, trading of goods and services were extremely difficult. Laborers had to chart across uncharted trails, cross a river or use slippery staircases to deliver food and supplies to the neighboring towns. After the development of the Inang-angan stairway, trading has become efficient and there were lesser casualties.
The Inang-angan stairway is made of 174 steps. It's about 6 meters wide and has a total of (5) five flights with 212 (two hundred twelve) steps. The stairway was made of limestone blocks and was constructed from 1847 to 1849 by the Boholanos to allow faster and more efficient trading of services between Moto and Napo.
If you feel like traveling back in time, or just interested in walking up and down the stairs so you could burn some calories while you are in Bohol, visit Loon. It is located some 25 kilometers northwest of Tagbilaran City, along the route to Tubigon.
Address

Loon, Bohol

How to Get There

By private car – From Tagbilaran City, turn left on the corner after the Loon Public Plaza, drive down to Napo then turn left until the first corner right below the stairway. From Tubigon, turn right on the corner before the Loon Public Plaza, drive down to Napo then turn left until the first corner right below the stairway.

By Public Transport – From either Tagbilaran City of Tubigon, drop at the Loon Public Plaza and go down the stairway towards Napo.

Approximately how much is the fare in going there if a tourist wants to commute?

Non-aircon bus and jeep: P25.00 from either Tubigon or Tagbilaran (Integrated Bus Terminal)

Aircon bus: P40 from either Tubigon or Tagbilaran (Integrated Bus Terminal)

V-hire: P90:00 from Tubigon, P60.00 from Tagbilaran (Integrated Bus Terminal)

Rented car: depends on agreed rental fee

Schedule

Open 24/7

Tour Fee

Free

Precaution Statement

There is no specific age limit for the tourists to experience the eco-tour.

What to wear?

No dress code required

What to bring?

Water and Camera

Souvenir items

Souvenir items sold and price per item: Sold at ShanEl's Bakeshop located in the Loon Public Market, which is very near the ecotour site, is a yummy local delicacy called "Torta de Loon". It costs P120.00 per box of 12 pieces (small) or 6 pieces (big).

Other Important Info:

At the town center, which is very near the ecotour site, affordable meals are sold at Donder's Restaurant, a favorite stopover among commuters.

Contact Person

Contact Number

E-mail

Reigh P. Monreal

09194842779