Cacao Farm Experience Tour
Cacao Farm Experience Tour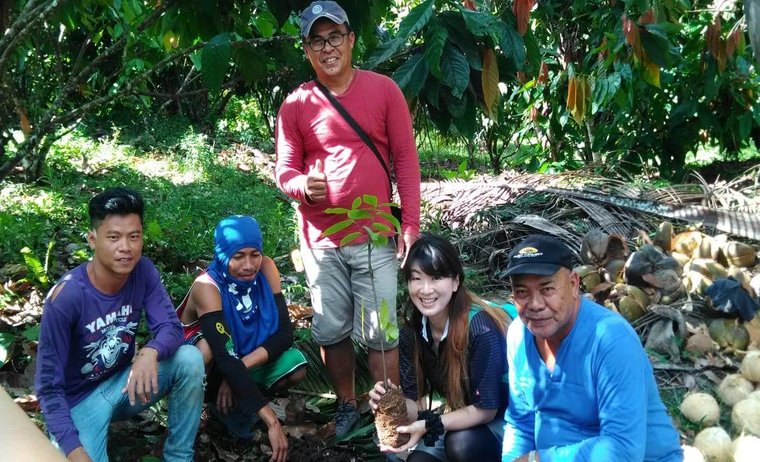 Photo Caption: Japanese guest is planting the cacao tree after listening a lecture about cacao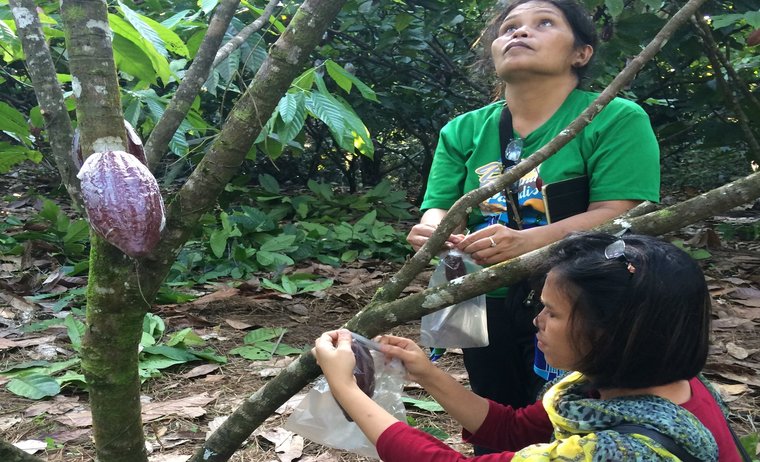 Photo Caption: Women are covering the cacao to protect from insects.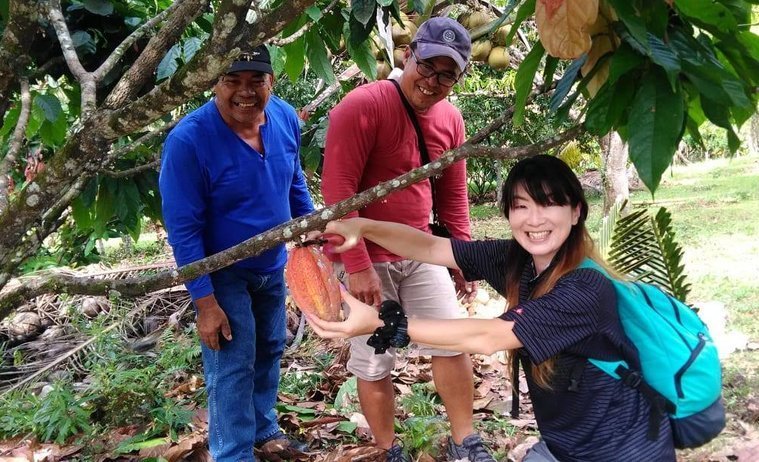 Photo Caption: Japanese guest are harvesting the cacao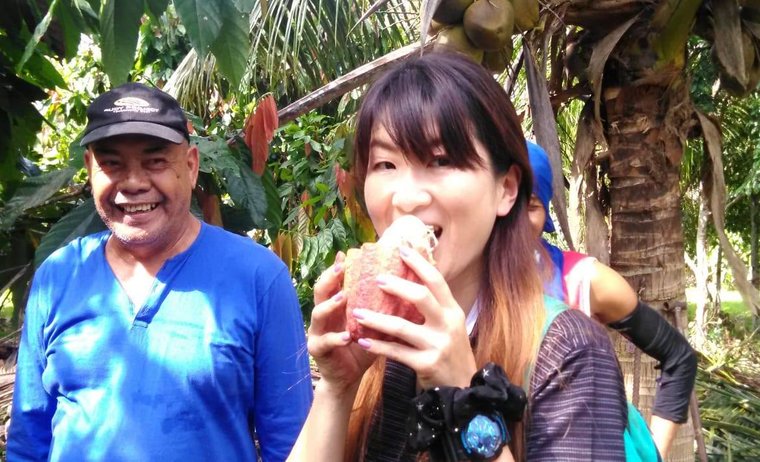 Photo Caption: Japanese guest tasting fresh cacao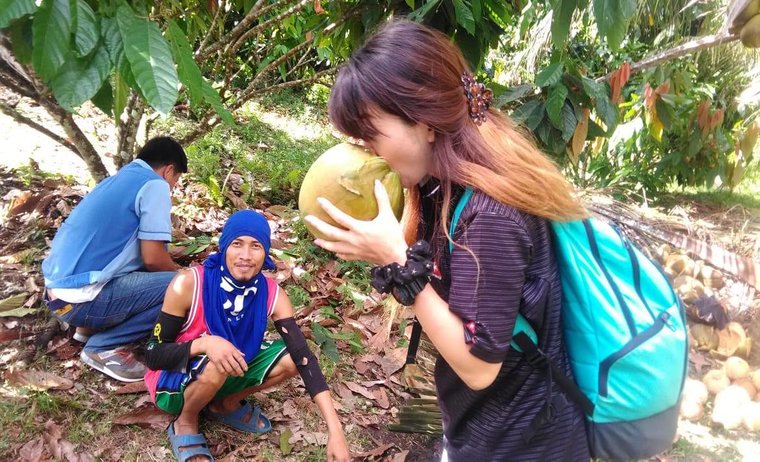 Photo Caption: You can request to have fresh coconut juice
Cacao Farm Experience Tour
A long time ago, in the 1700s, Spanish brought cacao culture to the Philippines. After that, the cacao culture has expanded to Bohol. Boholanos appreciate the culture and they often plant a native variety of cacao called Criollo at their own homes. The Criollo is high-value variety in the world. Boholanos love cacao, especially Sikwate (Chocolate). Sikwate is a hot pure chocolate drink that many Boholanos like to drink in the morning time.
At the moment, Bohol is promoting cacao for livelihood of Boholano farmers. Cacao is in high demand in the world and farmers can get higher income than other harvests compared to other crops. However, it is hard for farmers to take care the cacao tree, because cacao is very sensitive.
During the Cacao Farm Tour, you can learn how to plant and harvest cacao and taste to taste fresh cacao. These experiences will amaze you.
Address

Municipal Tourism Information and display center (Meeting point of the tour)
Poblacion, Antequera, Bohol

How to Get There

If a tourist wants to commute on bus, jeep, etc.- by bus, jeep – from Cogon Terminal or Dao Terminal

Schedule

Monday-Friday 8:00AM-5:00PM (Weekdays)

Tour Fee

Php 400
(Not including transportation to the tour. If you do not have your own car, you can hire a
tricycle. It is approximately 200 pesos.)

Bookings

Book the tour 3 days before

Precaution Statement

10 years old and above

Contact Person

Contact Number

Mr. Eric

09260963579